Our Grounds Maintenance Service
Do you need a local, reliable and skilled contractor to deal with all your landscaping needs?
You can see examples of our work around the borough of Ashford. We maintain the Memorial Gardens and Victoria Park, where you can see our 3D floral displays illustrating local history (most recently you may have spotted the tank and windmill). We have also completed a series of much talked about roundabout installations.
Our current customers are varied, from the local authority and parish councils, to schools and housing developers.
Aspire Landscape Management delivers a range of grounds maintenance services and can cover design, installation and ongoing maintenance.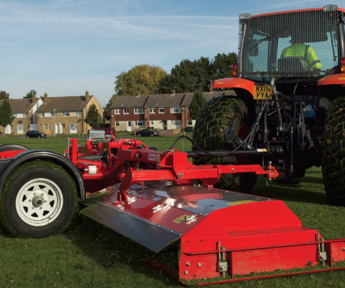 Seasonal and perennial planting, border design and maintenance;
3D and carpet floral displays;
Maintainance of parks, open spaces, sports pitches and recreational areas through grass and hedge cutting;
Tree planting and aftercare;
Installation of street furniture, such as bins, benches and fencing;
Removal of graffiti;
Relining of car park areas;
Clearance of overgrown sites;
Ditch and culvert clearance and inspections.
Quality and Accreditation
Our team work with the latest machinery and specialised equipment, which allows us deliver a broad range of works.
But it is our staff who are the real key to our success. They are committed, dedicated and have completed the following training:
CHAS Accreditation - The Contractor's Health and Safety Assessment Scheme;
Royal Horticultural Society Accreditation as a training centre;
LANTRA specification training;
ISO 14001, 9001 and 45001
Please contact us if you would like to discuss how we can help you.
Contract work is based on an agreed specification. This can either be supplied by yourself or written by us for your approval following detailed discussions.