Our Play Area Maintenance Service
Are your local play areas looking a little tired? Are you worried about your assets being safe?
We welcome the opportunity to bring back the joy to your play parks with a tidy up and refresh.
We can install new and maintain existing sports and play area assets.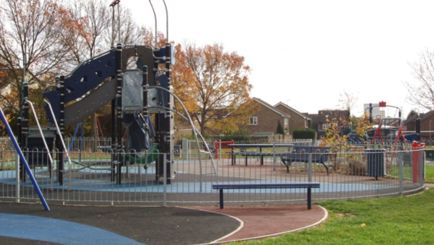 Our play area equipment service includes the following works:
Goal post erection, dismantling and renovation;
Safety surface maintenance;
Wet pour repairs
Play equipment replacement and refurbishment
Replacement parts
White line marking.
Safety inspections
We also offer both routine and operational playground inspections. We take pride in our safety standards. Our staff are trained and fully accredited to RoSPA RPII standards.
Please contact us if you would like to discuss how we can help you.
Contract work is based on an agreed specification. This can either be supplied by yourself or written by us for your approval following detailed discussions.